Die Like a Pimp.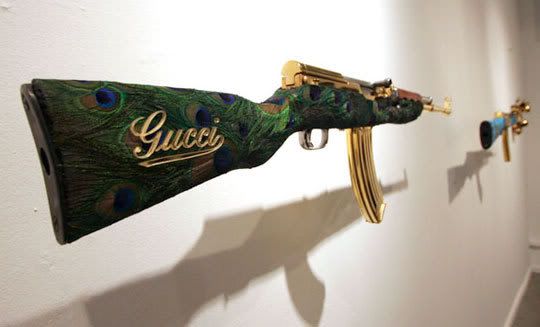 Gucci AKA-47
LV Chainsaw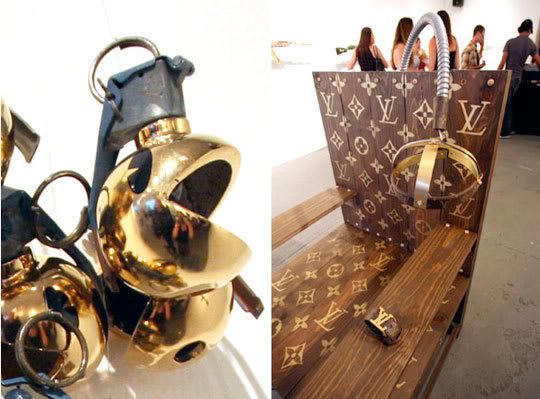 Pac Grenade / LV Electric Chair
This is a show named, "The Revolution Will Be Fabulous: A Weapons of Mass Designer Show," at Gallery 1988 in LAos Angeles, by Peter Gronquist, a fashion designer.
So from now, you can get owned or owned someone in a very gangsta way. Love it.
via Gallery1988